Pradip Shah (Chairperon) and Rashmi Shah (Chairperon's wife) attended Her Majesty the Queen Reception to mark the centenary of The National Council for Voluntary Organisations at Windsor Castle (pictures to follow)
Holi Festival Celebrations at APDA
APDA celebrated International Women's Day today. Our Service Users and Staff put on a short drama piece to show the development and empowerment of Women.
Annual General Meeting at APDA
Happy New Year from All at APDA
Merry Christmas from All at APDA
APDA, in global solidarity with its fellow disabled activists and D.D.P.O.s celebrated the International Day of Disabled Persons.
UK Disability History Month
UN Women theme for this year's 16 Days of Activism against Gender-Based Violence (25 November – 10 December) under the UNiTE to End Violence against Women campaign is, Orange the World: #HearMeToo.
Health and wellbeing activities for disabled people
Diwali Celebrations at APDA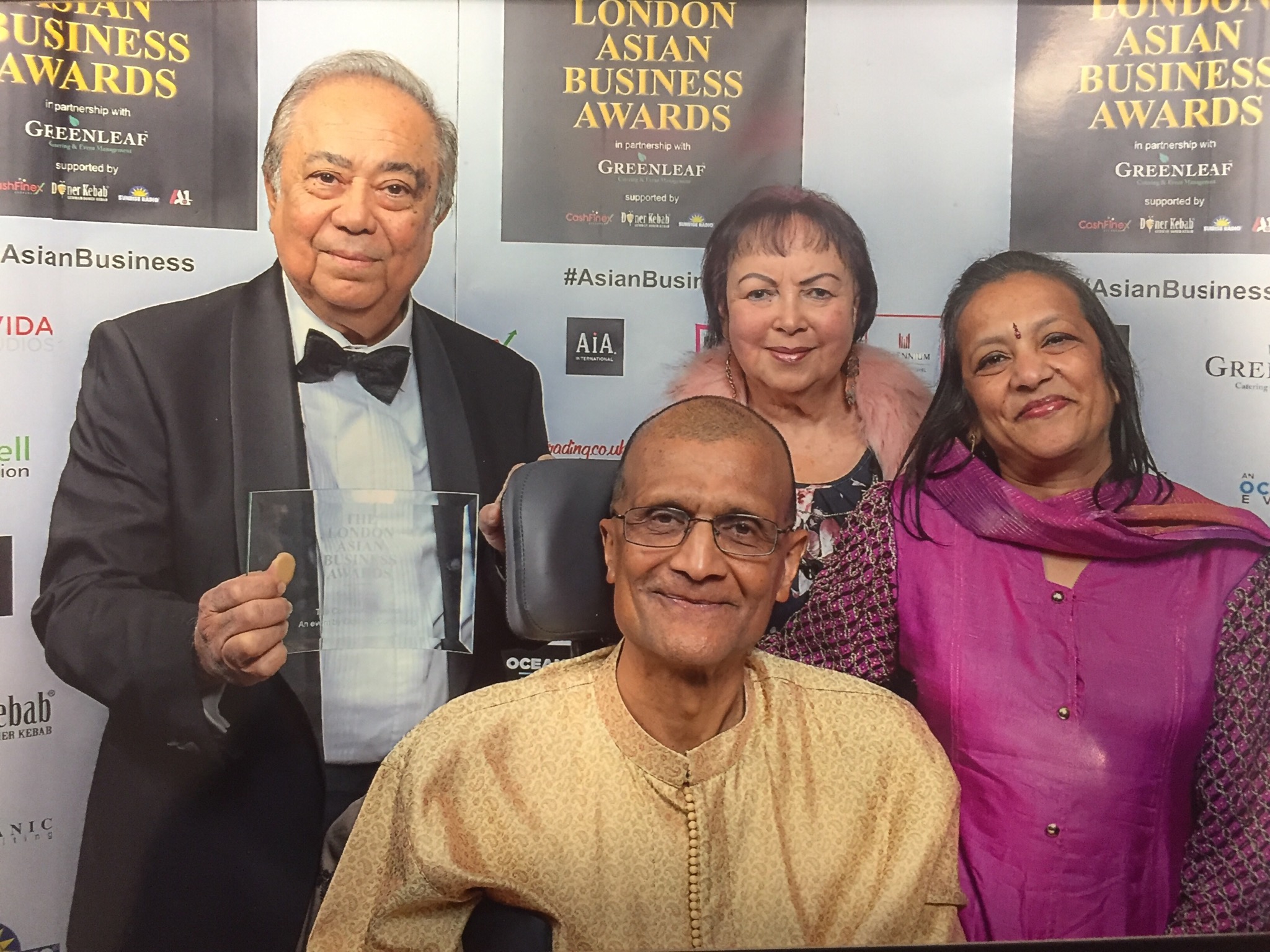 APDA are pleased to announce that it has received a prestigious award in Community Group of the Year category at the London Asian Business Awards held at the Millennium Gloucester Hotel, Kensington.
From the 10 finalists that were selected, we are proud to be the 2018 winner of the Community Group of the Year Award.
On behalf of APDA the award was received by Michael Jeewa, Anna Felice, Pradip Shah and Rashmi Shah.
UCLH medical students (2nd year) enjoying their day placements with APDA at our Brent Centre.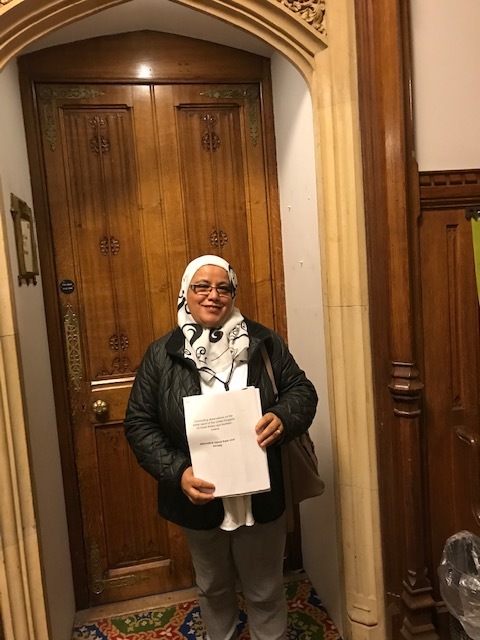 Ms Zeenat Jeewa and Mrs Nora Yahi attending the Inclusion London event "Working together to implementing the United Nations Convention of the Rights of Persons with Disabilities (UNCRPD)"
Hosted by Lord Colin Low at The Houses of Parliament, Committee Room 4.
The meeting launched the Alternative Reports by Deaf and Disabled People's Organisations (Civil Society) to be submitted to the United Nations Disability Committee.
Zeenat Jeewa and Daya Lekamwattage at the House of Commons attending the launch event Hosted by Baroness Grey-Thompson DBE of an important Research paper from Inclusion London and University of Essex on " Disabled People's experiences of Employment and Support Allowance Work Related Activity Group".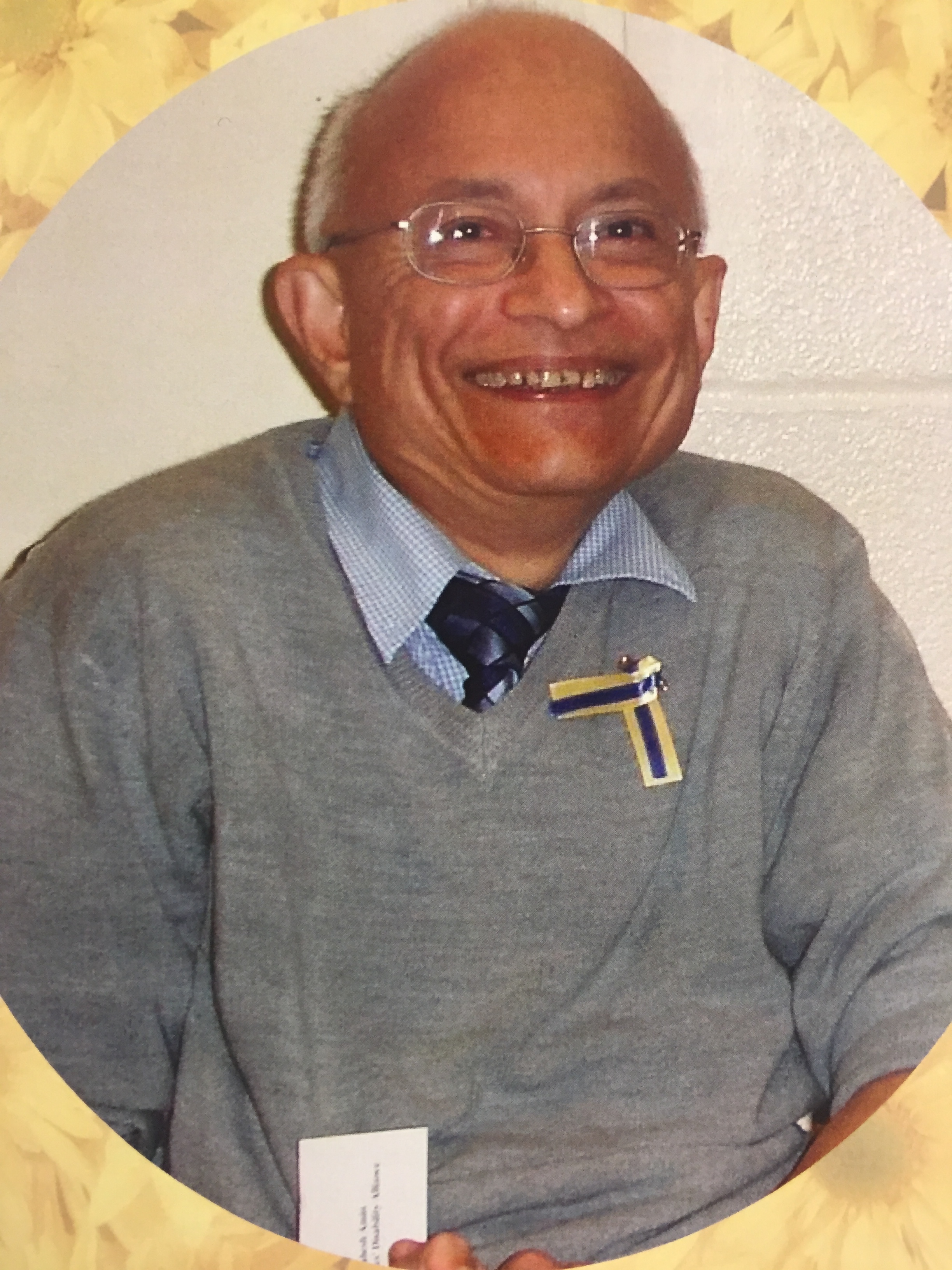 This is my special post dedicating with affection and gratitude to the memory of our late Mahesh Amin to keep his memory alive because time cannot wane out our fondness for him, we miss him greatly. I am taking the opportunity to revisit the tribute which I produced in 2016. Let us pray for his soul - Michael Jeewa (Joint CEO)
APDA celebrated the UN's International Day of Older People